These posters are a series dedicated to the non-profit organization Operation Paw.

http://www.operationpaw.com/index.html
The inspiration was from the name of the company which reminded me of secret agents, and their objectives. This created a fun spin to an interesting concept. The first half of the posters went along with the idea of spies, while the second half I focused on the personalities of the cats and how overall they give all their love to their owners.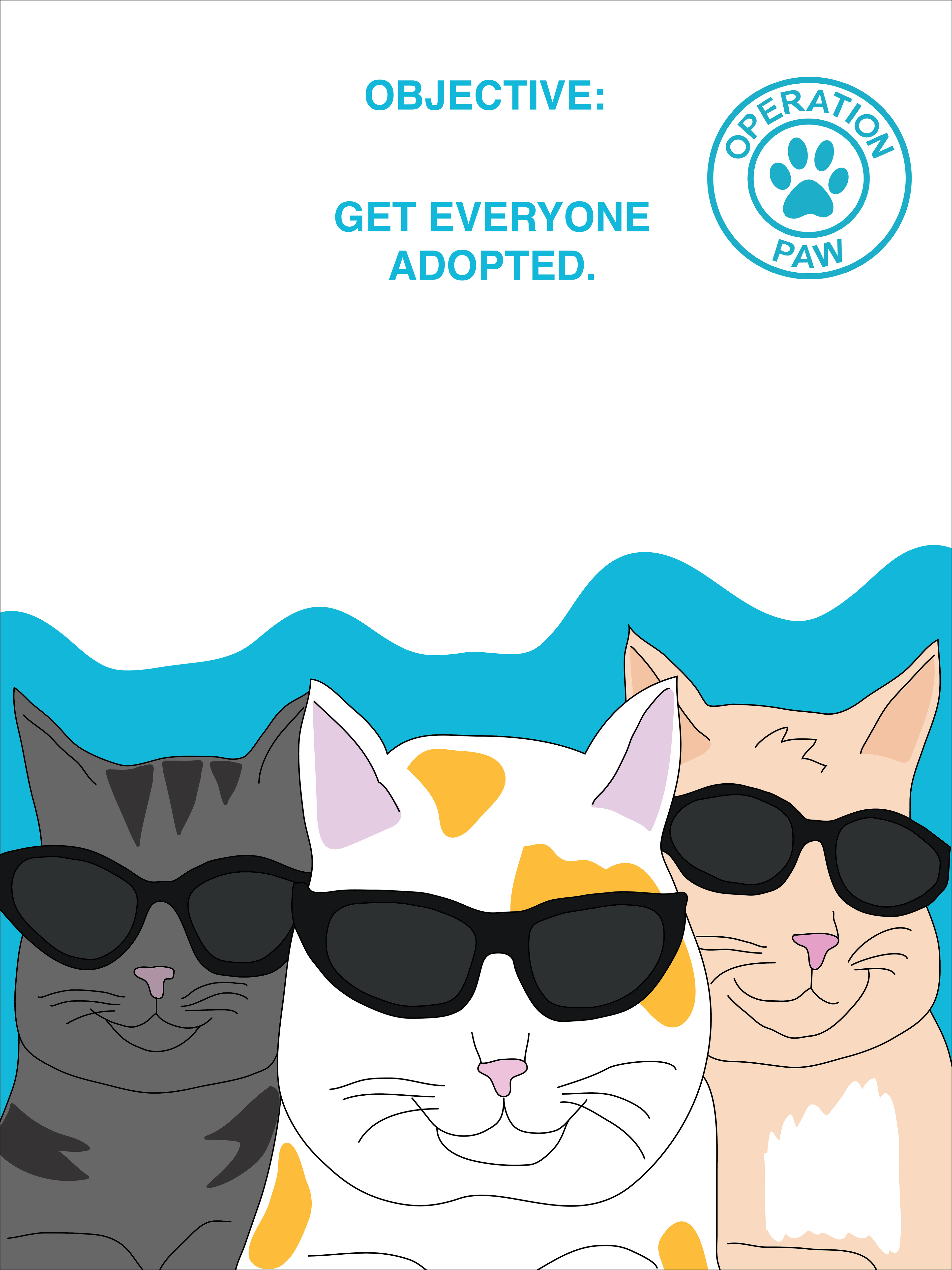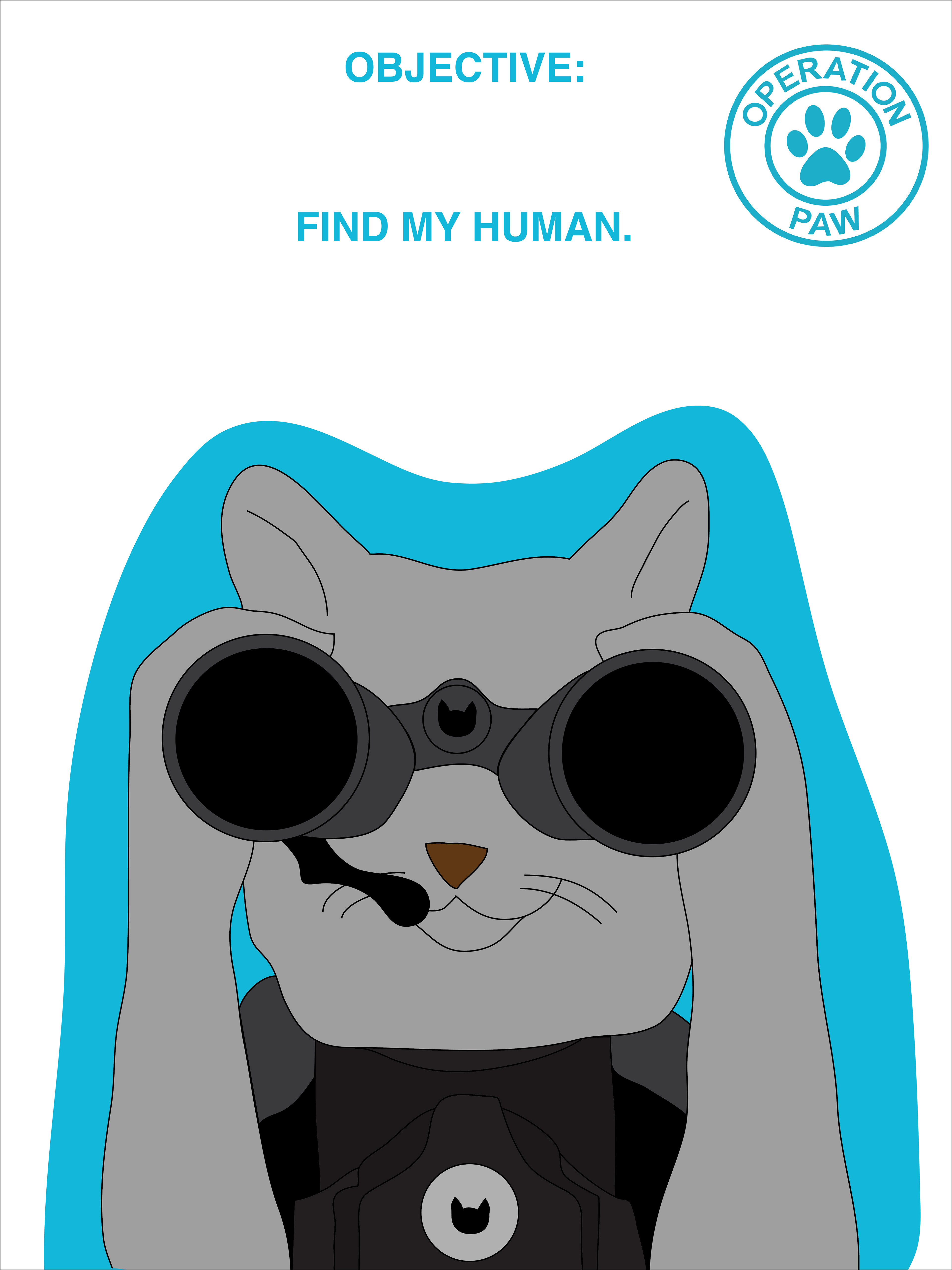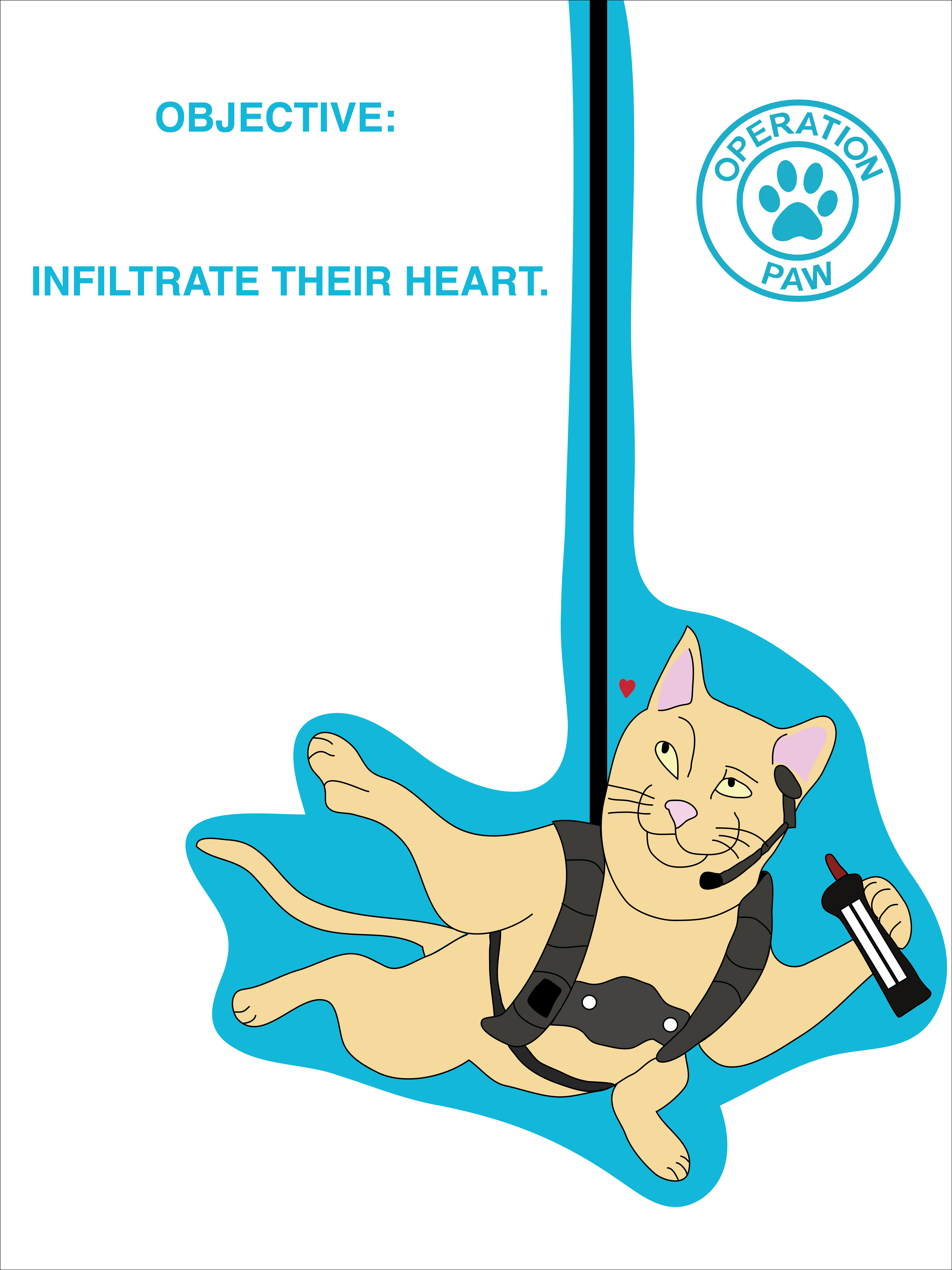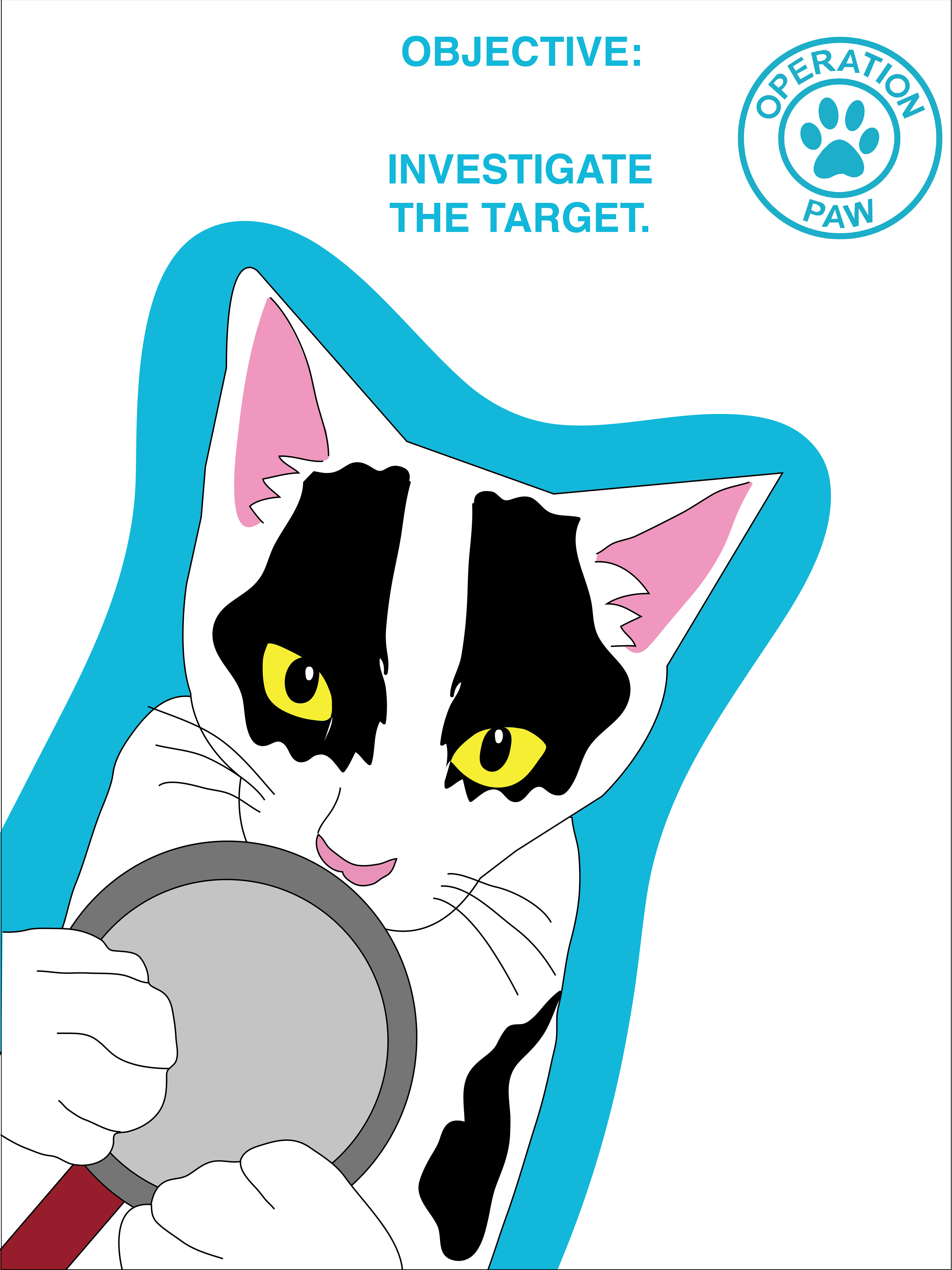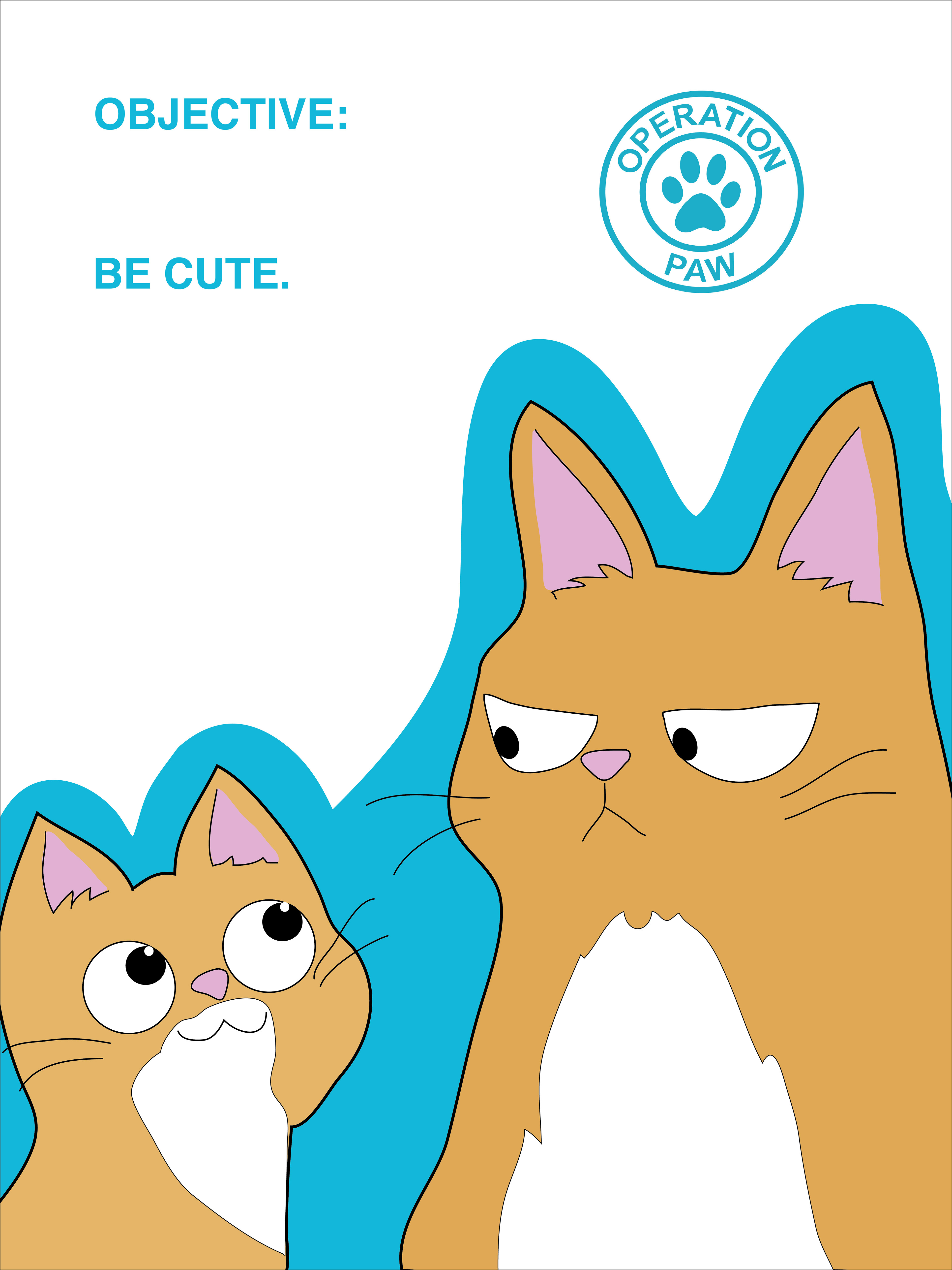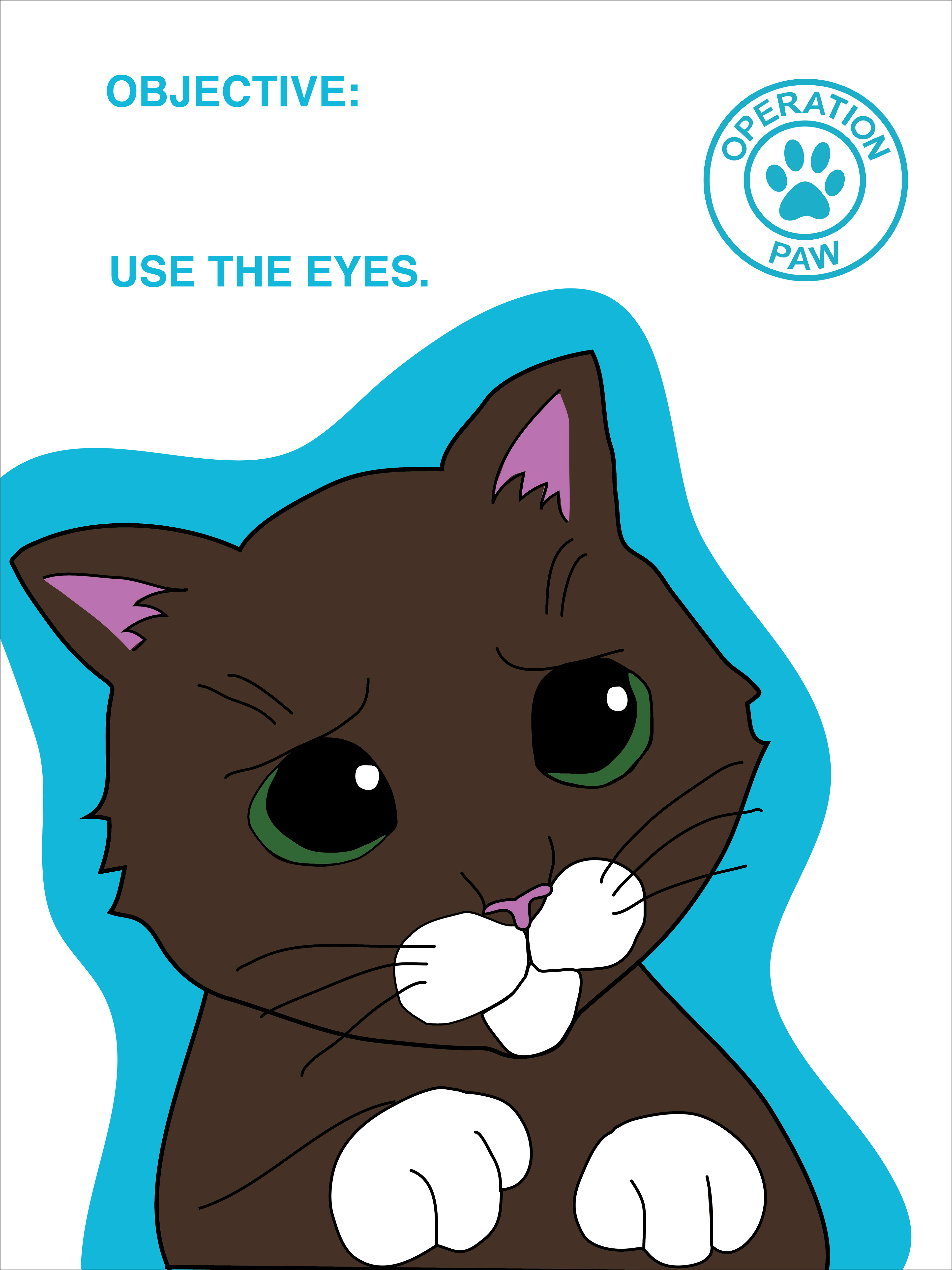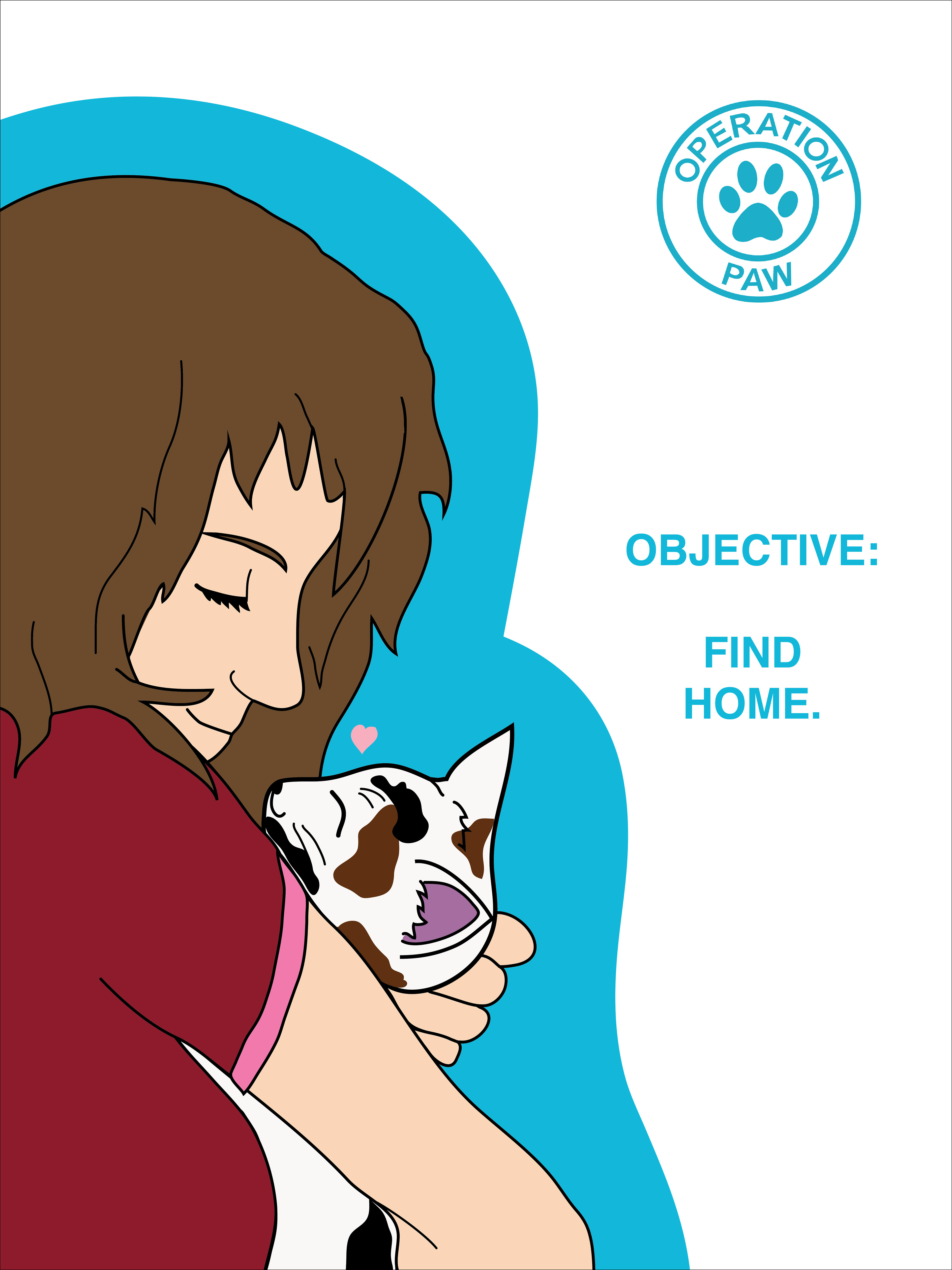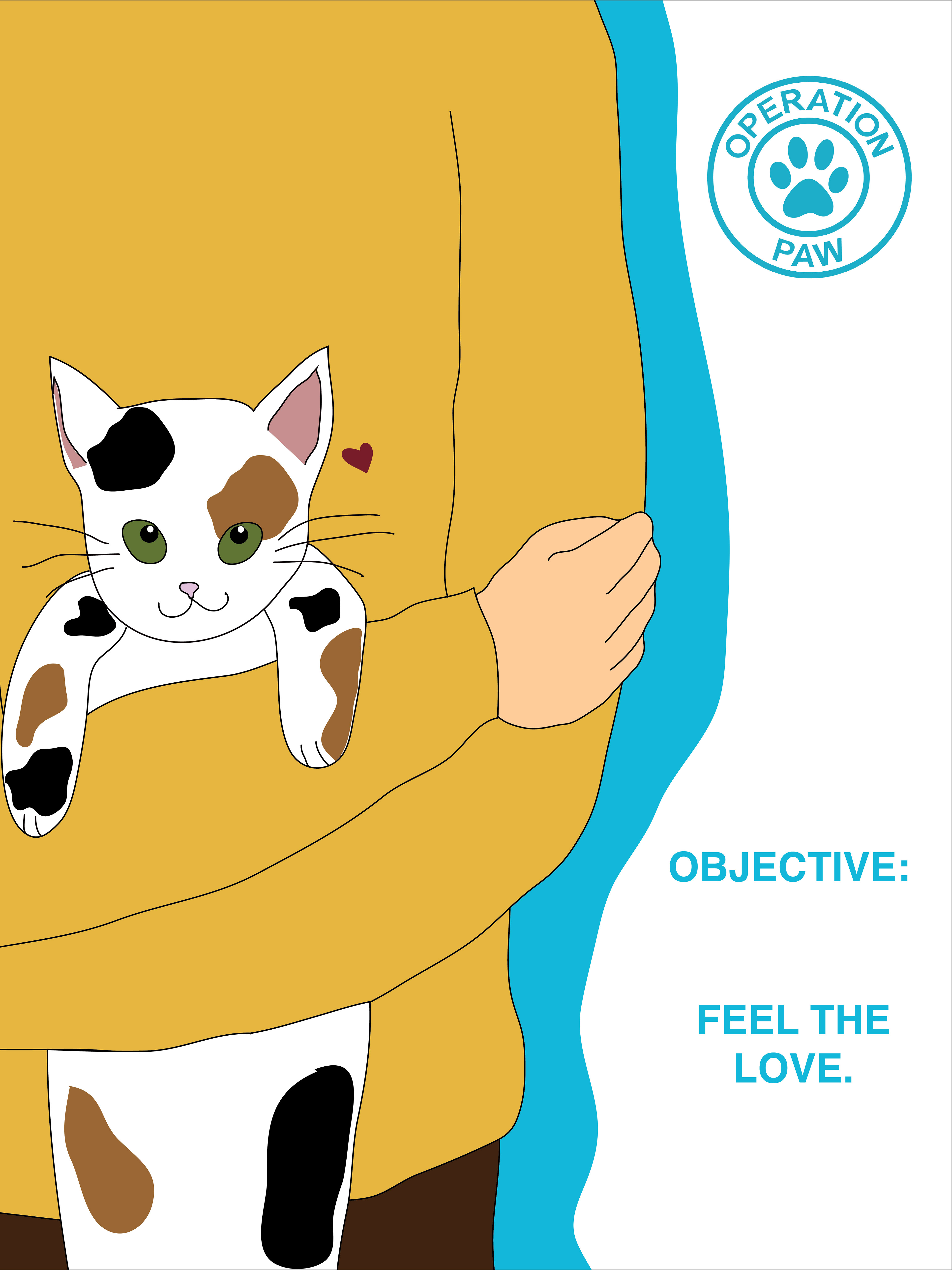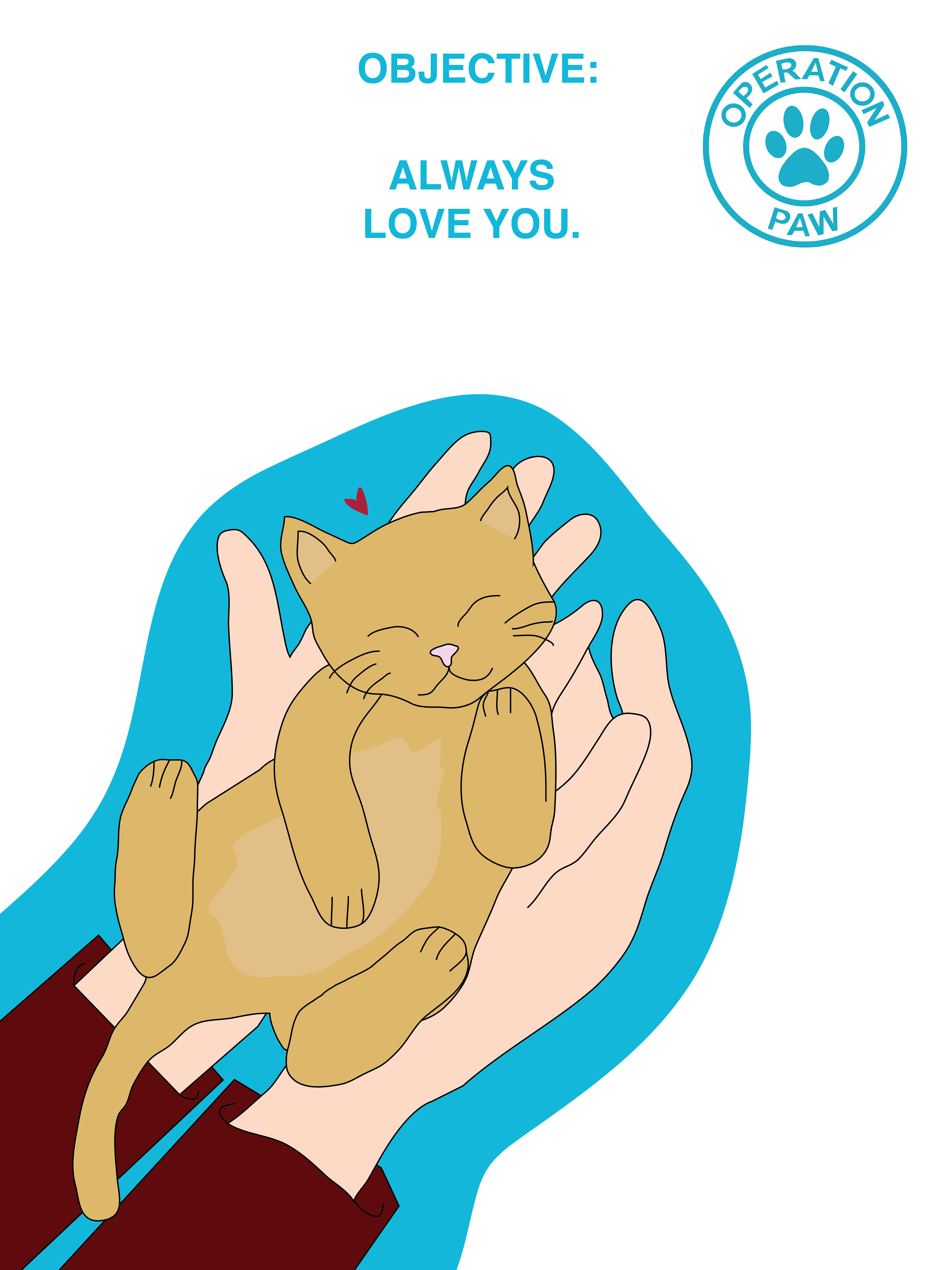 Poster depicting an adaption of the first article of Human Rights.

The idea behind this focused on creating a way to depict humans without identifying characteristics. Using shadows you aren't able to know their background, and thus cannot be treated differently. It shows how no matter what we are, we are all born free and equal in dignity and rights.